Sac Dance Lab offers five studios available to book at an hourly rate. There are two types of uses per studio: Production which includes any type of filming or recording (or classes for Studio X) and Non-Production, which includes creative work for personal use or project rehearsals.
BOOKING POLICIES
Studio rentals for private lessons, public classes, auditions, workshops or other paid activities is not permitted except in Studio X (see info above)
Booking times are strictly enforced to allow for back-to-back bookings. Please do not enter the booked space early.
We do not provide refunds for bookings, any booking purchase will stay on your account for future use if canceled 24 hours before the booking time
For Studio 3 and The Booth bookings, please enter through the Clubhouse
No props or aerial apparatuses
No gum/food/drinks in studios besides water
No smoking/vaping or alcohol
No pets
Tap dance with tap shoes is not allowed in any studio space
No taping the floor or items to the walls
The person booking must be 18 years of age and present during time of booking
Please leave the studio free of trash
Personal items left inside studios will be left in Studio 1
Fill out the booking form below and arrive at your appointment time. Must be 18 to book. Person booking must be present for duration of booking. Enter through the Clubhouse for all bookings, an access link will be emailed one hour prior to booking.
Interested in teaching your own class? Book Studio X at the production rate of $80/hour. Instructors are responsible for marketing their own class and will take payment directly from students. All instructors and participants must be over 18 years old. Sac Dance Lab's name, logo or images are not permitted on flyers/marketing materials for this type of studio booking.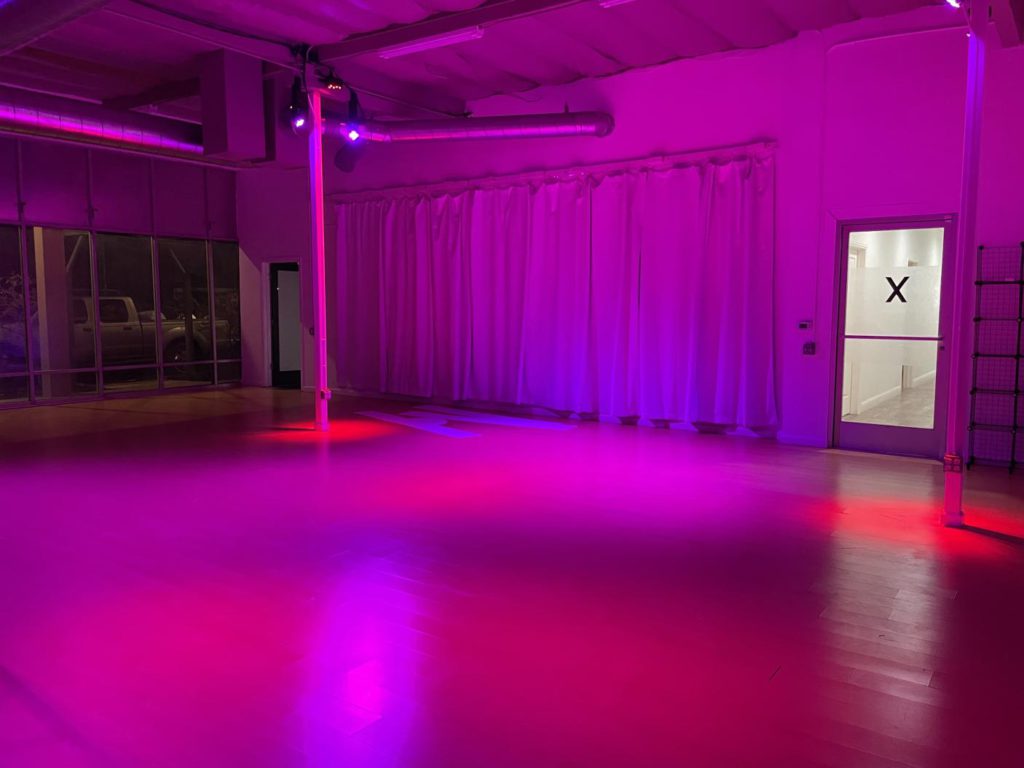 Private Studio
1300 SQFT
6 FT MIRRORS
QUALITY AUDIO SYSTEM/MIXER
BASIC STAGE LIGHTING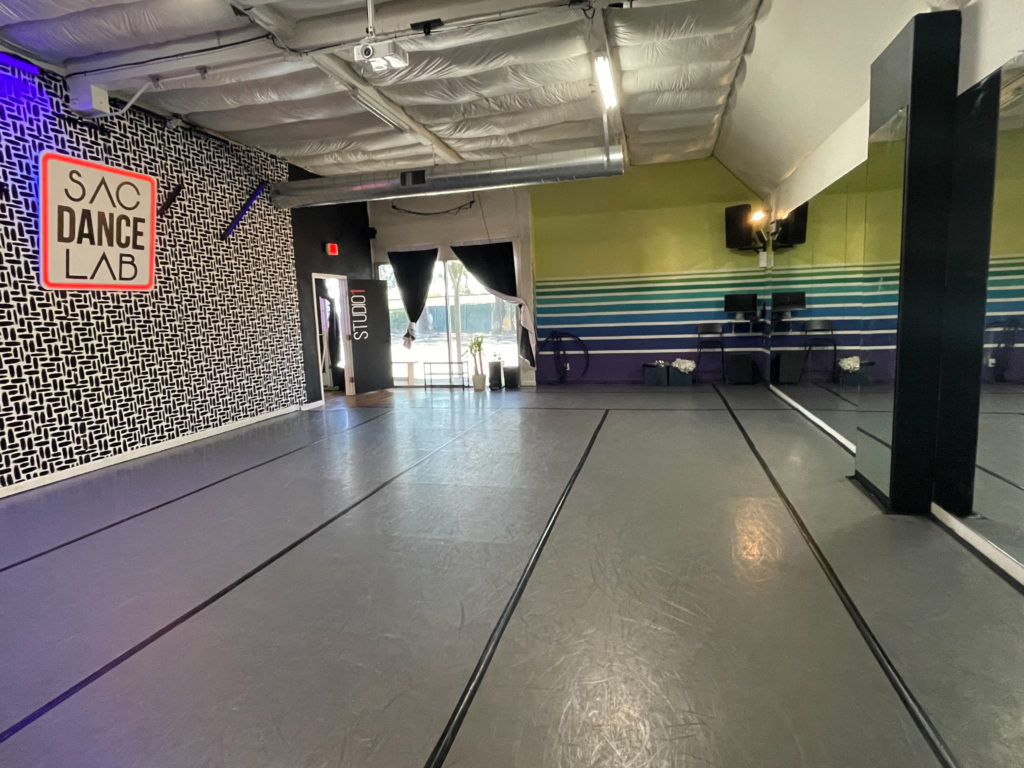 Private Studio
800 SQFT
8 FT MIRRORS
COLORED LIGHTS
ACCENT WALLS
QUALITY AUDIO SYSTEM/MIXER
120" 4K PROJECTION (PRODUCTION RATE)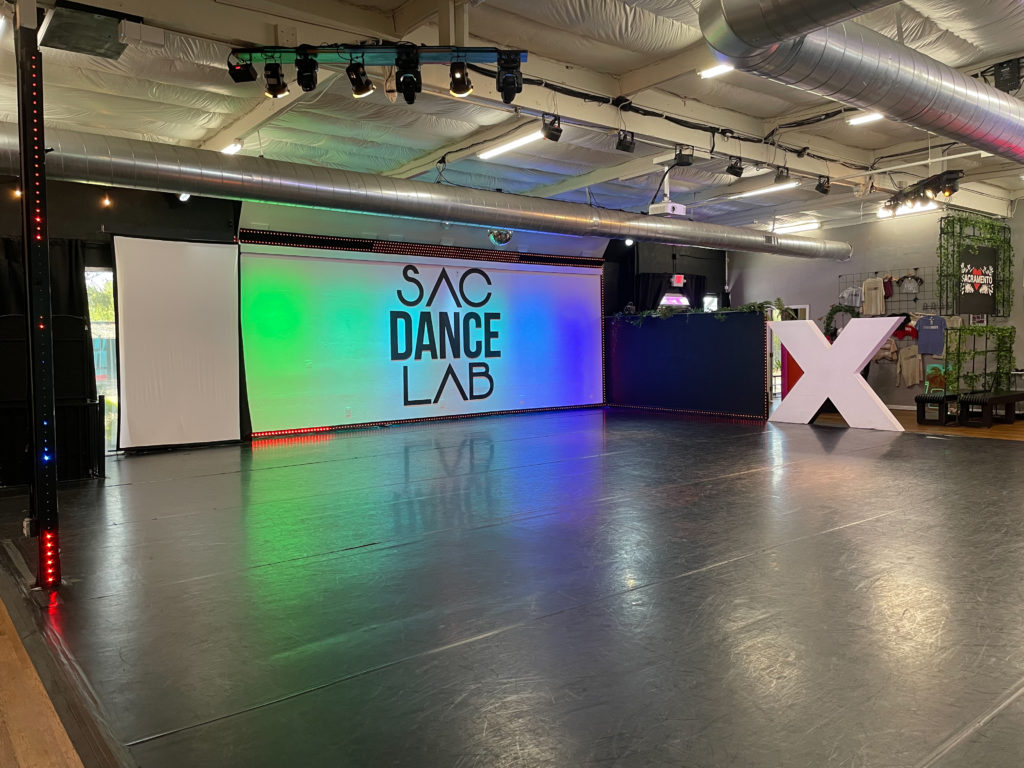 Open-layout Studio with partial walls and allows entry on two sides
1400 SQFT
8 FT MIRRORS
STAGE LIGHTING
OPTION TO WORK WITH A TECH FOR CUSTOM LIGHTING ($30/hr)
QUALITY AUDIO SYSTEM/MIXER
180" 4K PROJECTION

Private Studio
350 SQFT
5 FT MIRRORS
BASIC LIGHTING
BLUETOOTH SPEAKER
CAPACITY 6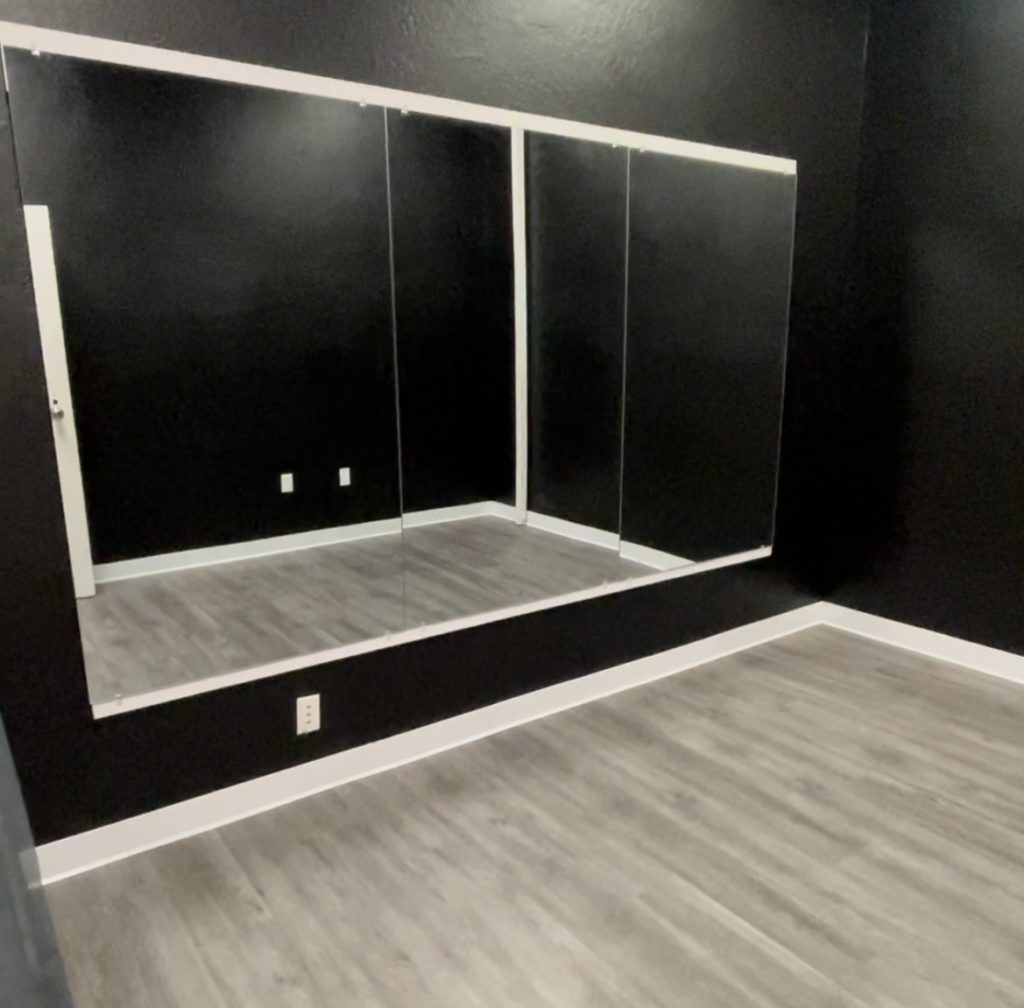 Private Studio
120 SQFT
5 FT MIRRORS
BASIC LIGHTING
BLUETOOTH SPEAKER
CAPACITY 2