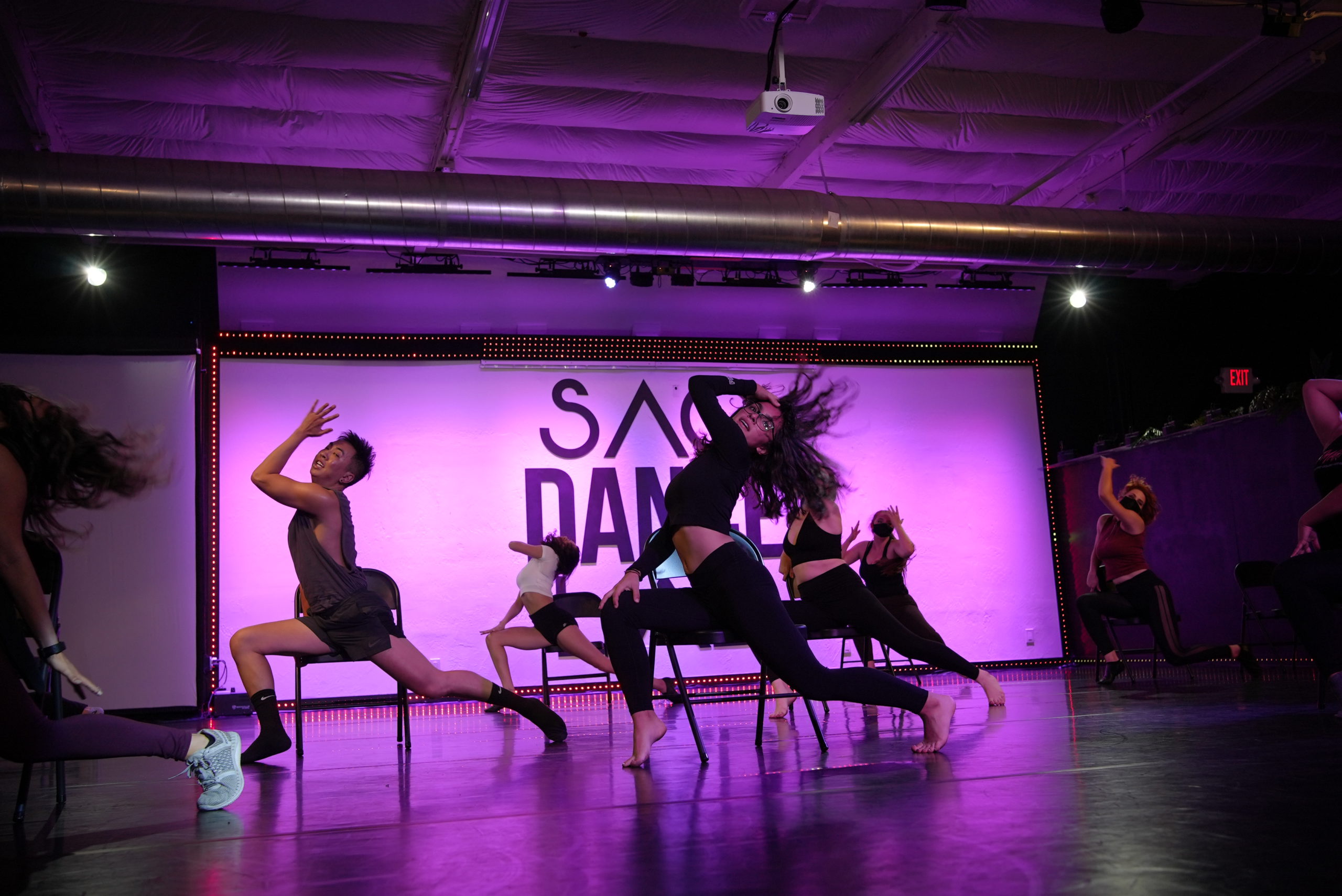 That's right! You can book one of our four dance studios and Community Clubhouse hourly! There are two uses: production, which includes any type of recording and non-production, which include personal creative work or rehearsals.

Studio X is our community studio! It is the only studio that can be booked for public, paid classes.

Just fill out the booking form below and arrive at your appointment time.

Are the doors locked at the time if your booking? Call or text us at 916-752-8336 to be let in through the Clubhouse!
SPACE BOOKING POLICIES
Booking times are strictly enforced to allow for back-to-back bookings
Studio rentals for public classes, auditions, workshops or other paid activities is not permitted except in Studio X
We do not provide refunds for bookings, any booking purchase will stay on your account for future use if canceled 24 hours before the booking time
For Studio 3 rentals, please enter through the Clubhouse
No props or aerial apparatuses
No gum/food/drinks in studios besides water
No smoking/vaping or alcohol
No pets
No taping the floor or items to the walls
The person booking must be 18 years of age and present during time of booking
Please leave the studio free of trash
Personal items left inside studios will be left at lost and found
STUDIO 1 is a private studio.
800 SQFT
8 FT MIRRORS
BLACK LIGHTS
ACCENT WALLS
QUALITY AUDIO SYSTEM/MIXER
120" 4K PROJECTION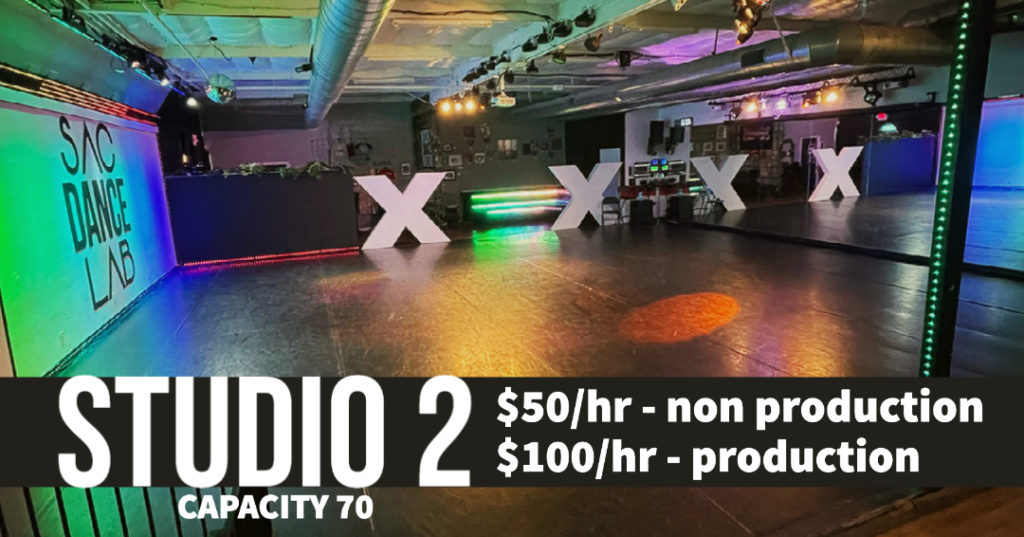 STUDIO 2 is an open air studio with partial walls and allows entry on two sides.
1400 SQFT
8 FT MIRRORS
STAGE LIGHTING
OPTION TO WORK WITH A TECH FOR CUSTOM LIGHTING ($30/hr)
QUALITY AUDIO SYSTEM/MIXER
180" 4K PROJECTION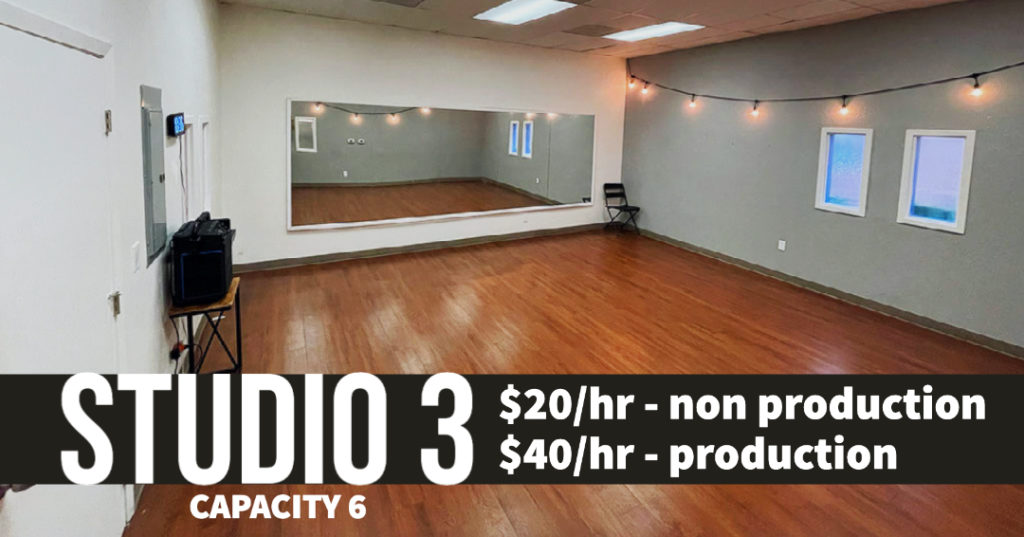 STUDIO 3 is a private studio.
350 SQFT
5 FT MIRRORS
BASIC LIGHTING
BLUETOOTH AUDIO SYSTEM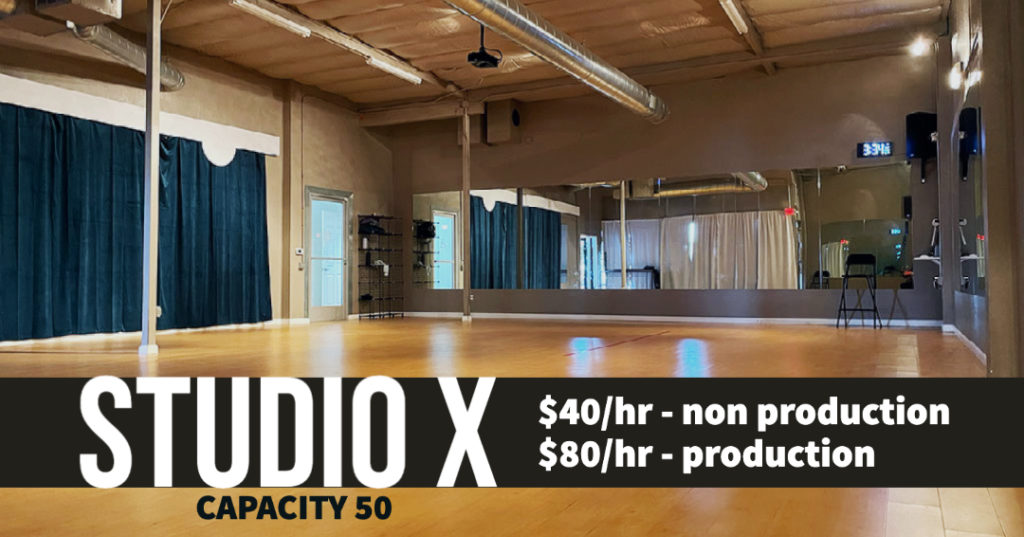 STUDIO X is a private studio.
1300 SQFT
5 FT MIRRORS
QUALITY AUDIO SYSTEM/MIXER
BASIC STAGE LIGHTING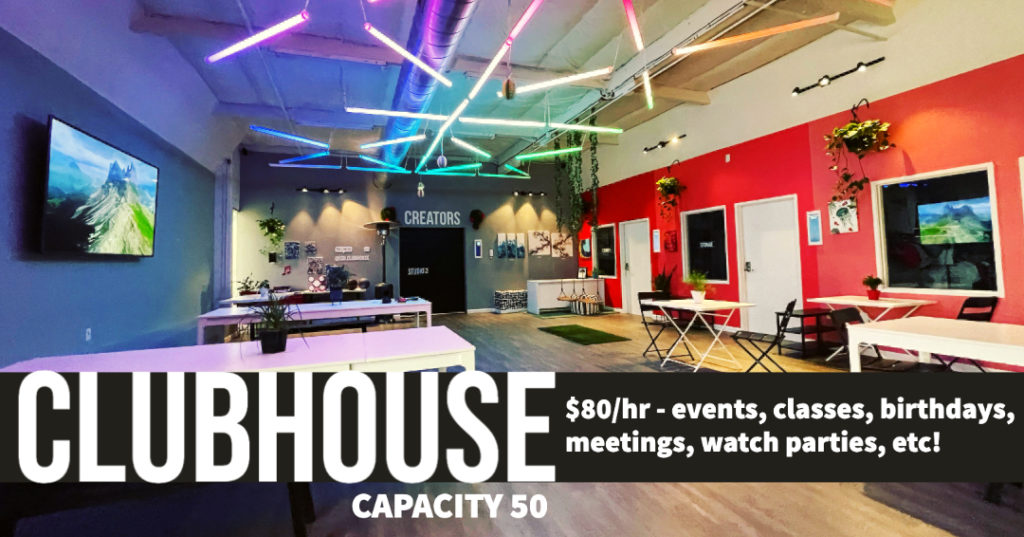 SEATING FOR 50
86′ SMART TV
SNACK STORE WITH SELF CHECKOUT
MODIFIABLE LAYOUT