STARBURSTS YOUTH HIP HOP DANCE TEAM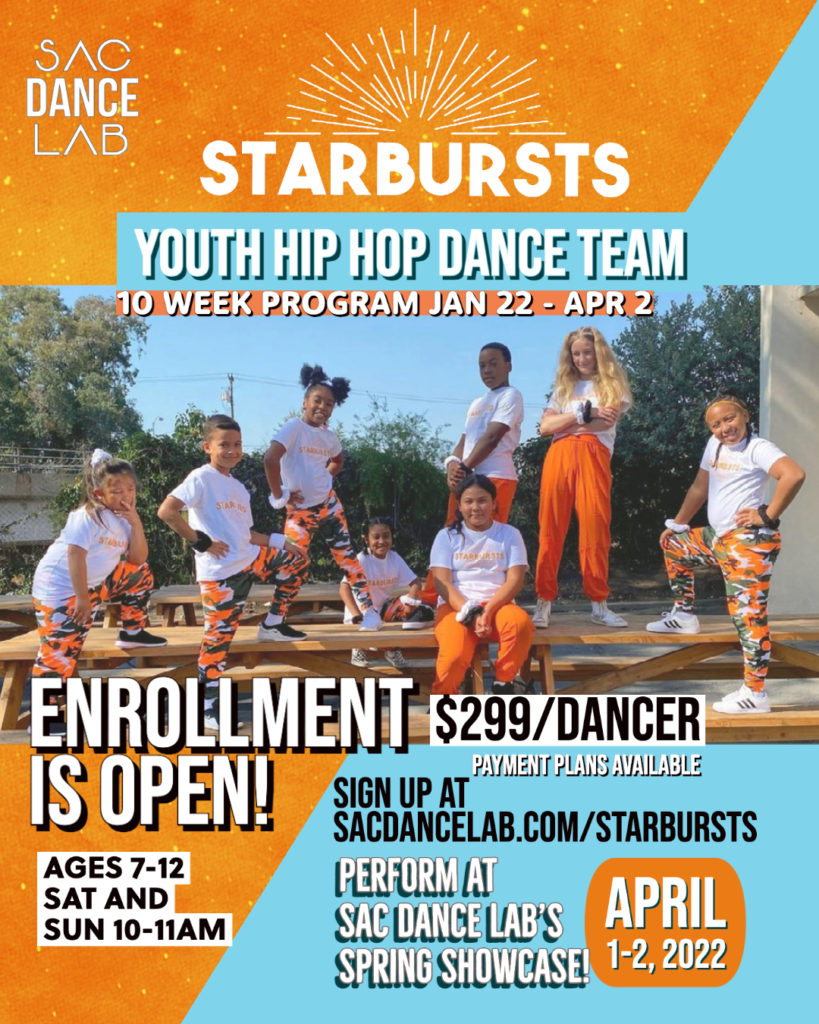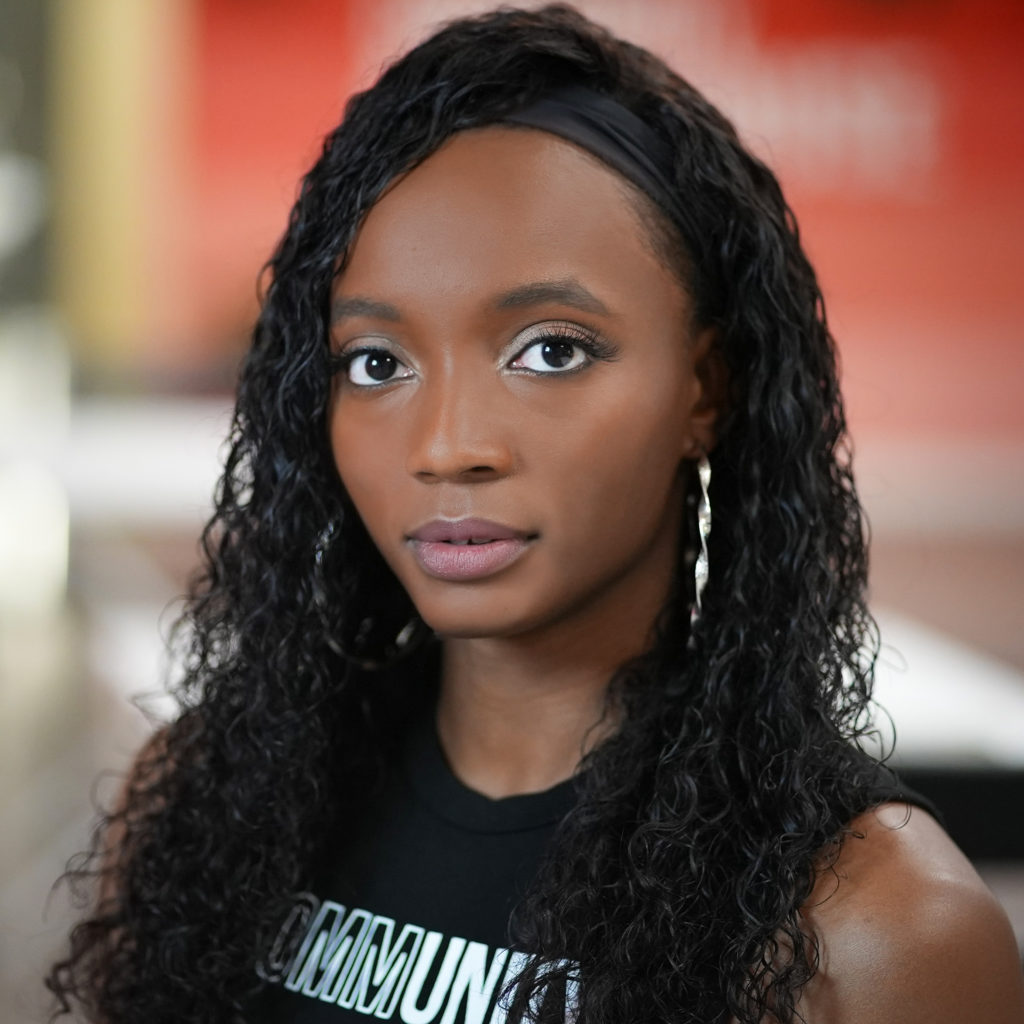 WINTER '21 Season, Kids Ages 7-12
The STARBURSTS is Sac Dance Lab's youth hip hop performance dance team for kids ages 7-12! Our fall season is quickly approaching and includes performances, filming concept dance videos and starring in our Spring showcase in April. Lauren Boyd will lead the team in creating hip hop dance routines and encourage members to work creatively together!

Time Commitment – 2 hours weekly, 10-week programThe winter season will run Jan 22 through April 2, 2022. Rehearsals are Saturdays and Sundays from 10-11am at Sac Dance Lab and begin Saturday, Jan 22. Dancers are expected to be at every rehearsal, on time and ready to dance. Enrollment deadline is January 22!
WINTER SEASON PROJECTS
Team Photos Sunday, JAN 23 from 9:30am-10am before rehearsal
Perform at Sac Dance Lab Spring Showcase April 1-2
Pricing 
$299/full season (payment plans available)
Goals
Create a fun, collaborative and hard-working environment for passionate dancers to grow, gain experience, develop quality content and appeal to the masses, while safely adapting as aspiring performers to the pandemic.

Culture
We have a no hierarchy mentality! Although there are directors to lead the group, each dancer should be viewed as contributors and peers with a voice. A culture of acceptance, tolerance, equality and inclusivity will be fostered.