Sac Dance Kids is our youth dance program! We offer three 8-10 week enrollments per year; Spring, Summer and Fall. Each session includes one hour per week of instruction where students learn 2 routines to perform in our seasonal showcase! This program also comes with a professional filming of the routines, two tickets to the showcase and a commemorative t-shirt.
2023 SAC DANCE KIDS SEASON DATES
Summer Enrollment – TROPIX Showcase
Season runs May 20 – July 22
Summer Recital July 22, Film Night July 21
ENROLLMENT OPEN
Fall Enrollment – HAUNTED Showcase
Season runs Aug 12 – Oct 14
Fall Recital Oct 14, Film Night Oct 13
ENROLLMENT OPENS JULY 1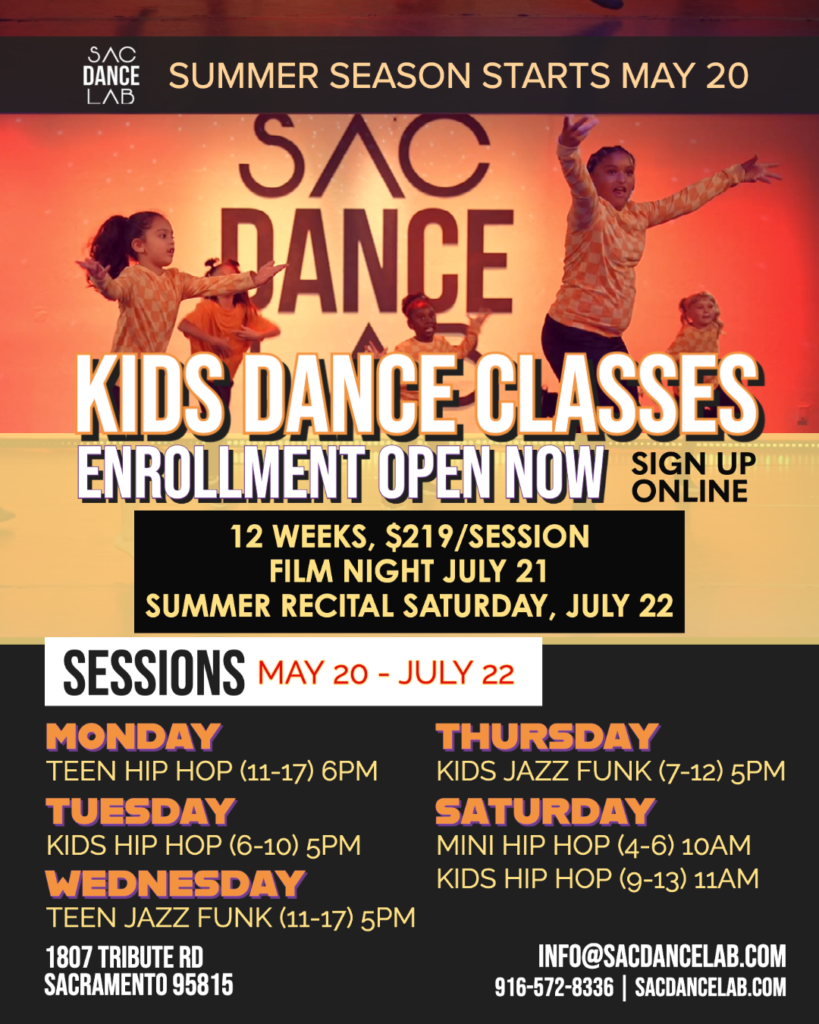 Follow Sac Dance Kid on Instagram!