We are proud to work with local, exceptional choreographers and instructors!
Congratulations to our 2022 Staff Award Recipients!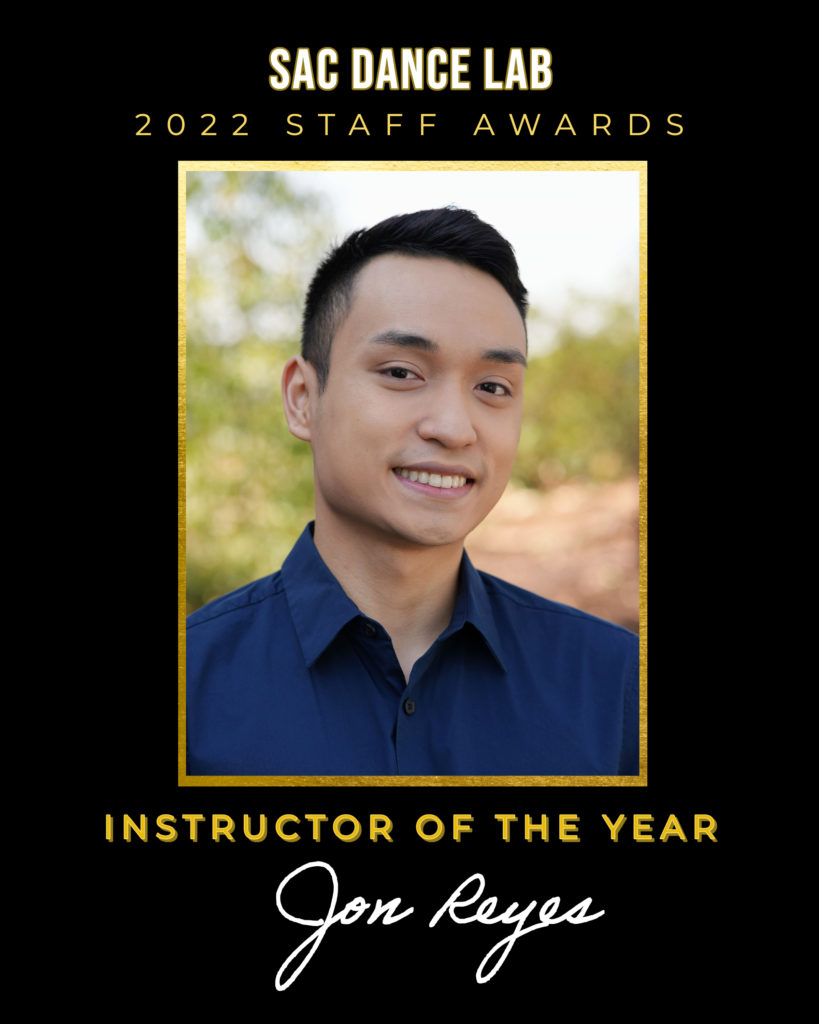 Hip Hop Instructor
Ariel created her roots as a dancer in Sacramento She regularly teaches at a number of local studios across all ages. Her passion for teaching has given her the opportunity to tea h all across northern CA with her goal being to teach out of state and one day out of the country. Ariel's most recent credits include Wale, Eric Bellinger, Lupe Fiasco, and the Sacramento King's 916Crew.
Jazz Funk/Pumps Instructor
Darina was a member of the Columbia University Dance Team where they placed 9th at the NDA Collegiate Dance Championships in Daytona, Florida. She has been dancing for over 15 years including with semi-professional sports teams. Darina is also a seasoned dancer and choreographer for the professional band, Hip Service performing throughout Northern California.
Program Director, Instructor
Isela Perez is the owner of Sac Dance Lab and has over 20 years of choreography and performance experience including various commercial work and five seasons as a Sacramento Kings Dancer. She is currently a co-director and lead choreographer of Sac Dance Company and the head coach of Sac Dance Academy.
Contemporary Instructor
Julia Ilsley has been dancing and teaching for most of her life. Her greatest accomplishments include dancing at the collegiate level on the UC Davis Dance Team as well as at the professional level with Sac Dance Company. Julia enjoys working with dancers on perfecting technique and gaining confidence to move in their own unique way.
Hip Hop Instructor
Leanne attended Sacramento State University where she received her Bachelor's degree in Dance. This was her second year dancing professionally for the Sacramento Kings and in 2019, Leanne was invited by the NBA to travel to India to perform. Over the past 12 years while working for the United Spirit Association.
Jazz Instructor
Jon Reyes began his dance journey with Blackrock Dance Company at Natomas Charter School's Performing and Fine Arts Academy. His versatility across multiple genres of dance, such as hip-hop, jazz funk, jazz, heels and ballet, has shown success through his involvement with SacDanceCo and Sacramento Cabaret. As an instructor and choreographer at SacDanceLab, his expertise lies in jazz, lyrical and contemporary.
Hip Hop Instructor
Joseph is a Dance Major at Sacramento State. He specializes and studies various styles of dance such as Hip-Hop, Contemporary, Modern, Jazz, Afro-Caribbean, and Bollywood. His passion in dance involves unifying the community and inspiring many talented artists to bring joy to their lives through dance.
Pom Instructor
Kara is a third-generation teacher with over 20 years of competitive and professional dance experience. Credits include USA Dance Instructional Staff (9 years), Oakland Raiderettes (4 years), ACA Hip Hop, founder of ICARUS Contemporary Dance Company, and national championships as both a dancer and choreographer.
Pumps Instructor
Talia Wong originally trained in ballet, with 17 years of experience in Balanchine, Vaganova, and Cecchetti techniques. She danced professionally with Jose Mateo Ballet Theatre in Boston before heading to Brown University, where she was a dancer and Artistic Director for Fusion Dance Company. She then moved on to compete in Latin Ballroom at the Amateur and Pro-Am levels, winning several collegiate and state competitions. Talia is now a proud member of the Sacramento Burlesque Jazz Company, where she is currently in her second season. Her choreo is meant to challenge you while providing a safe, supportive environment to be your sexiest, badass self!