Affordable space to meet, collab and create!
CREATIVE COMMUNITY CLUBHOUSE
Sac Dance Lab's new community Clubhouse is the city's newest creative hangout spot! Whether you need a spot to chill between classes, or a private space to produce in, our clubhouse is designed for people to meet, collaborate and create! Check out our facility map and membership details below.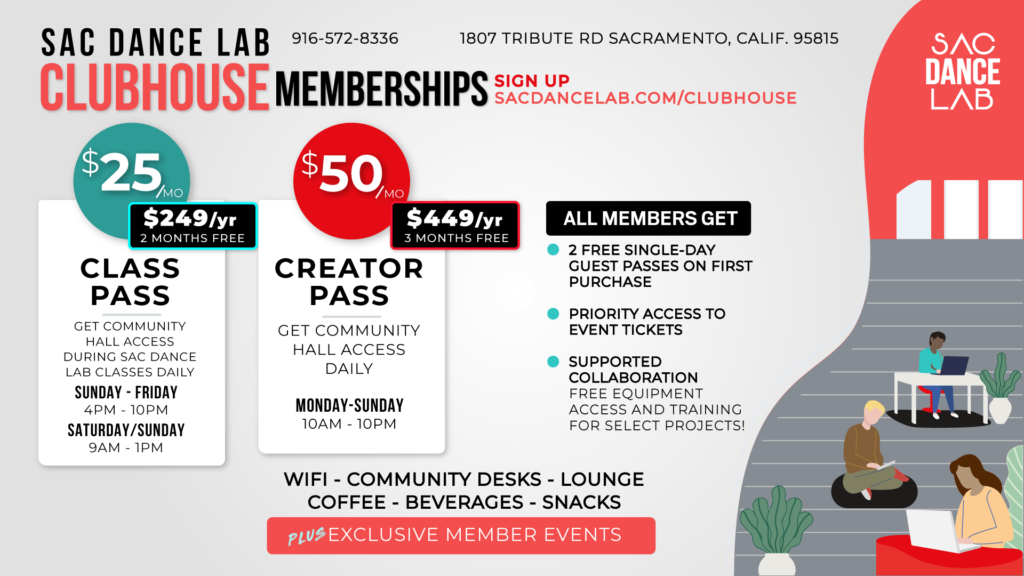 Monthly Clubhouse memberships are set up as 12-month contracts with recurring monthly payments. Access is subject to availability due to community events. Memberships can be terminated upon request up to 7 days after auto-payment provided no visits have been made. Please call to terminate membership. Membership purchases are non-transferable and non-refundable.